Update my profile info
You can update your personal information for your Autobooks account in the Settings section.
Click the Profile tab to update the following information:
Name
Email Address
Primary phone number
Street Address
Please note that you will need to click Save to update any changes you've made.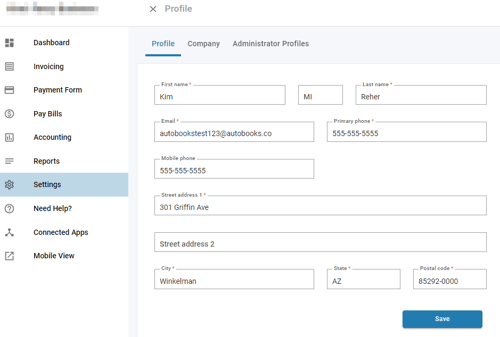 If you have any additional questions, don't hesitate to give our team a call at 866.617.3122 or send us an email at support@autobooks.co!