To view all of the administrators for your Autobooks account, go to Settings. Click the Administrator Profiles tab.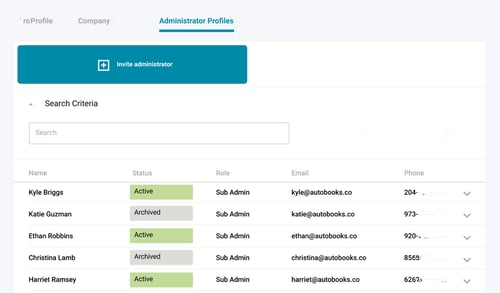 To provide another user access to your Autobooks account, click the Invite administrator button.
Note: this feature is not provided by all financial institutions. Please contact Autobooks Customer Care for additional assistance.
Unlike the Primary Administrator (the user that originally signed up for Autobooks), Sub-Administrators may log into Autobooks directly so the login credentials for your business bank account can remain private.
Adding a sub-administrator
Complete the Add administrator profile page with the following information to add a new profile. Click Save when completed:
First name*
Last name*
Email address*
Primary phone*
Address
City
State
Postal code
Notes
*Required fields
Note: the email address for a new administrator must be unique to the account, it cannot be an address already in use by another administrator or customer.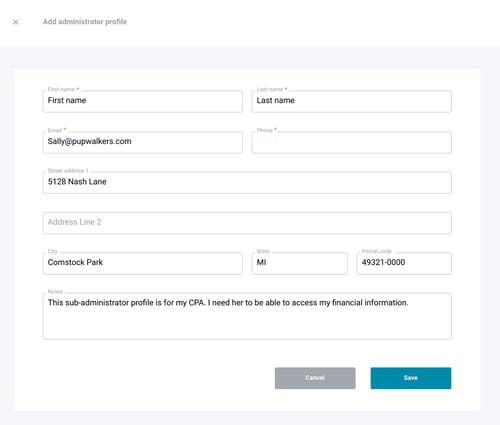 Editing a sub-administrator profile
Click on an administrator from the list. A side menu will appear at right, where you can edit the information for this administrator or archive the administrator. Archiving an administrator removes their access to your Autobooks account.
Note: the Primary Administrator cannot be archived.