To create a new accounting Group, navigate to the Accounting tab from the side menu.
Select the Advanced tab in the upper navigation bar, then select the Groups tab just below. From here, select the New group button.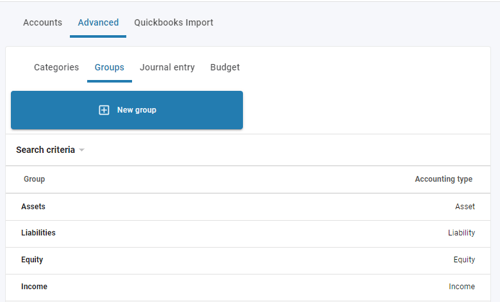 Enter a Group name and Accounting type, then click Save. The new Group will now be available to use in categorizing your transactions.