Note: The Tap to Pay on iPhone feature is not available to all Autobooks users. If Tap to Pay is not present in your mobile experience, contact your financial institution to inquire about Tap to Pay.

If you're using a contactless card to make a payment, you may notice an EMV Contactless Indicator on either the front or the back of the card. You may also see a chip embedded on your customer's credit or debit card. These indicators let you know that the card can be used for Tap to Pay purchases.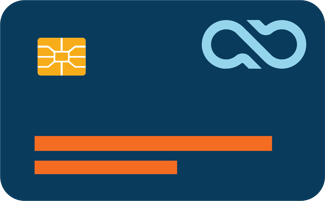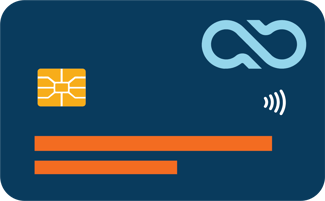 The EMVCo Contactless Indicator

serves as a symbol of acceptance for contactless payments. If the symbol is present on a card, it indicates that the card can be used to tap and pay at a checkout terminal. Similarly, if you see the symbol on a store's signage or on a checkout terminal, it indicates that the merchant accepts contactless payments.