Your customers have the ability to save their payment method on file to automatically pay any future invoice you send to them.
AutoPay is available on invoices only. If you need information on recurring payments collected through your payment form, see our article: Collecting Recurring Payments through Payment Form.
When your customers enroll with AutoPay, they can avoid typing in their payment information each time each time you send them a new invoice. Instead, your customer will be able to have automatic payments made to the invoices that are due via the payment method of their choice.
You will be able to confirm your customer has enabled AutoPay by viewing their customer profile. Click the Customers tab, then select the customer name from the list.
Within the right-side menu just below the customer name, the AutoPay symbol and the words "AutoPay Enabled" will appear.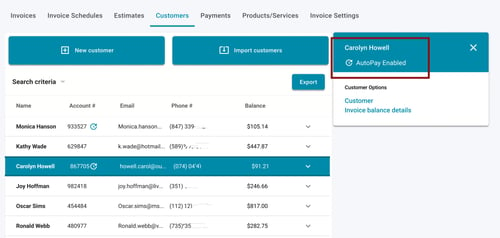 Once your customer has enabled AutoPay, the next invoice you create for them will alert you that the invoice will be paid automatically on the due date of the invoice.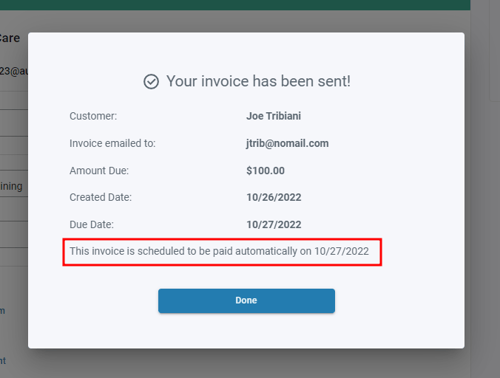 The invoice will now appear in the Invoices list. The right-side menu will indicate that AutoPay is enabled.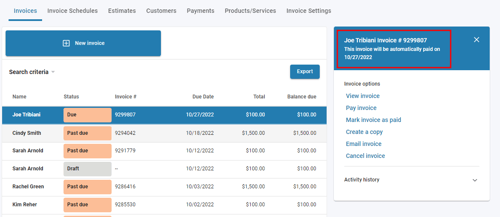 The invoice notification email your customer receives will also have a message that the invoice will automatically be paid on the invoice due date.