Invoice payments received through Autobooks are located in the Payments tab within the Invoicing tool.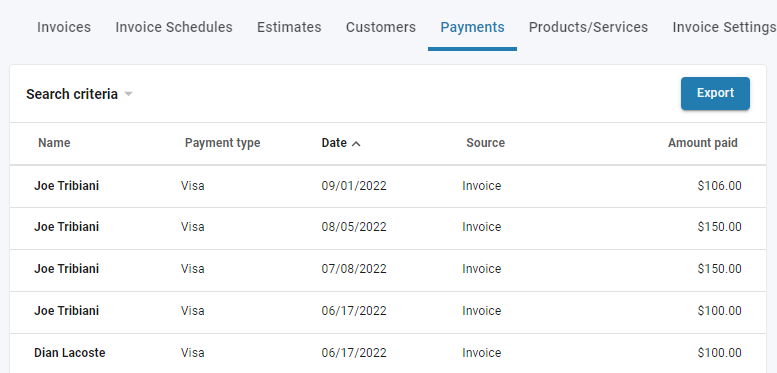 Payments are listed chronologically, with the most recent at the top. The following details are provided in the list:
Name: The name of the individual or company that submitted the payment.
Payment type: The method of payment that was used (ex: Visa, eCheck)
Date: The date the payment was submitted.
Source: This will always state Invoice.
Amount paid: Amount of the payment.
Click Search criteria to filter the Payments list view. You may search by typing in a keyword (eg: payment type or customer name) or sort the list by Date range.

Click Export to export the payment list in a .XLSX (Excel) format.
Payments that have been refunded will appear as grey line items and show a corresponding symbol in the Source column.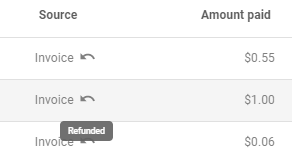 Click on a payment line item from the list to view the option for refunding the payment. Please follow this link for our article on refunding a payment.