You may view a total history of your customer's invoice payments through Autobooks. The Customers tab is a great way to see a breakdown of all of the invoices and payment activity for a customer.
How to View your Customer's Total Account Balance and Invoicing Payment History
Click on the Customers tab. Select a customer in the list to bring up the right-hand side menu. From this menu, select Invoice balance details.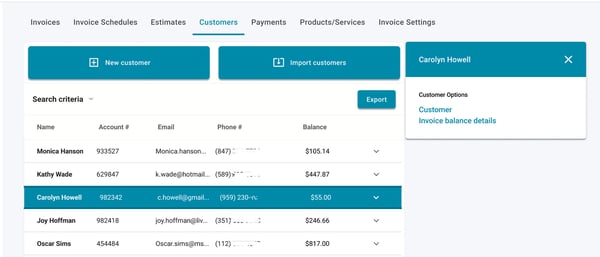 You will see a history of invoices sent, payments received, and any outstanding balance the customer owes.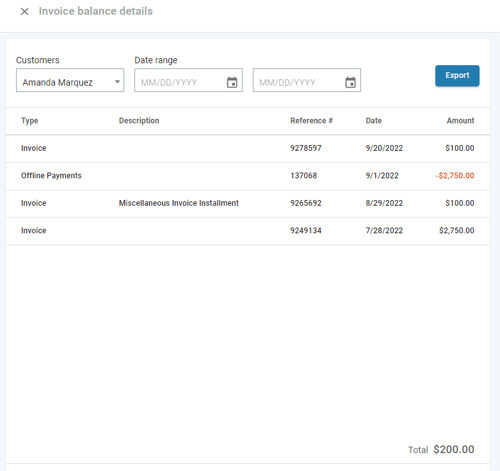 From this page, you can:
View all of the payments that the selected customer has made to your business through your Autobooks account.
View any invoices that have been sent to this customer by your business through the Autobooks application.
Filter by a set date range.
Export the data to an Excel file by clicking Export.
Select a new customer from the Customers drop-down menu to view.