Autobooks provides you a QR code for download. Your customers (or donors) can scan the code and quickly access your payment form.

How to access your Payment QR Code

Click the Payment Link tab. In the Accept a payment section, you'll see the Display QR code button. Click the button to display your QR code onscreen.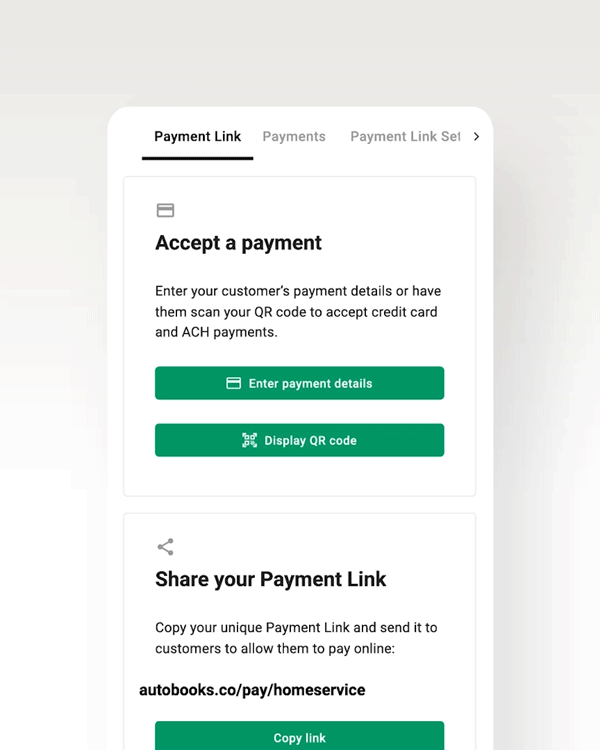 The QR Code will display onscreen. Click Download QR code to save the image to your computer or mobile device.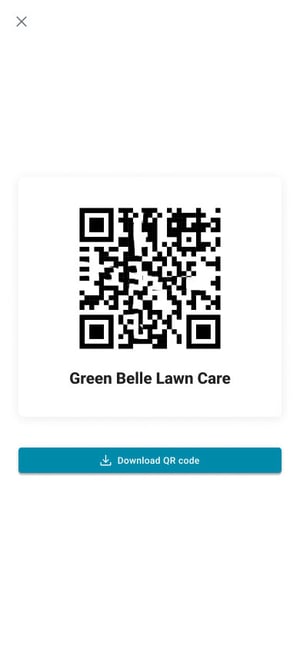 When you are finished click the 'X' in the upper left corner to close the modal.
You may also access your QR code a bit further down the page in the Download your QR code section.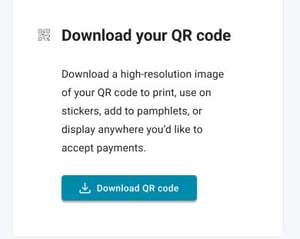 With the QR code saved to your desktop or mobile device, you can now send the QR code to your customer directly from your phone or computer.
The QR code:
Helps you accept payments more easily "in the moment" with your customer.
Will be updated if your payment form URL ever changes.