If your customer needs your invoice sent again to their existing email address OR to a new email address, you can resend the invoice.
Click the Invoices tab, then select the invoice you wish to resend. The right-side menu will appear. Select Email invoice.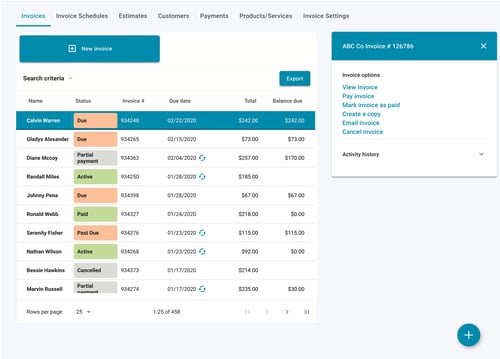 In the Email invoice to recipient pop-up, you can edit or change the Recipient email address as needed. You may update the Subject line for your invoice email and add a Message to the recipient.