Autobooks has created a simplified invoice builder for users accessing Autobooks through a mobile device.
At any point in this simplified invoice process, you may opt to go to the Advanced Invoice Builder. The Advanced Builder allows you to add multiple products to an invoice, add a discount, or add/edit sales tax.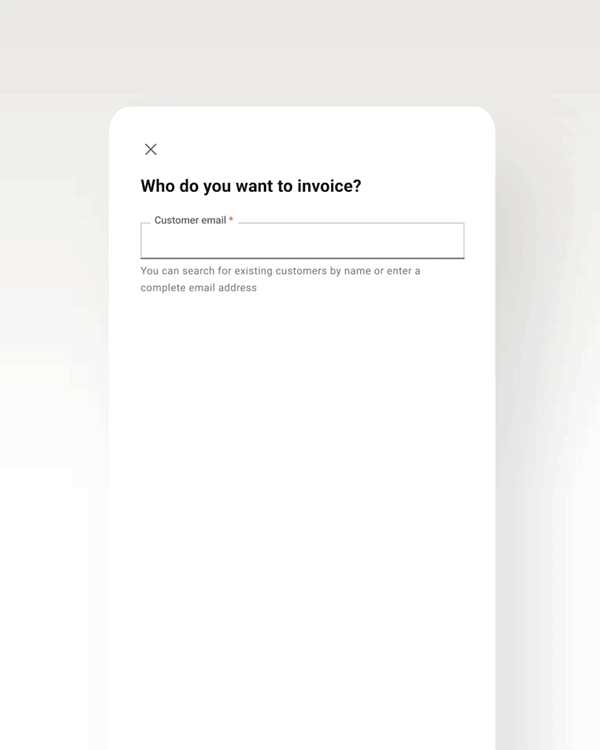 Click Send an Invoice in online banking. The simplified Invoice Builder will display (if you do not want to send an invoice right now, click "x" at the top and will see the list of invoices you've already sent).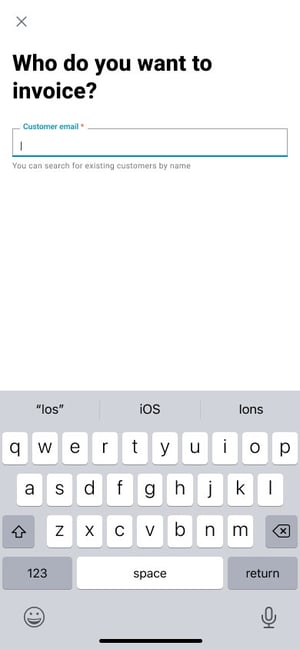 You can search for an existing customer either by name or by email address. As you begin to type into the Customer email field, a dynamic list of possible matches will display. Select a suggested match OR finish typing in a new customer email address.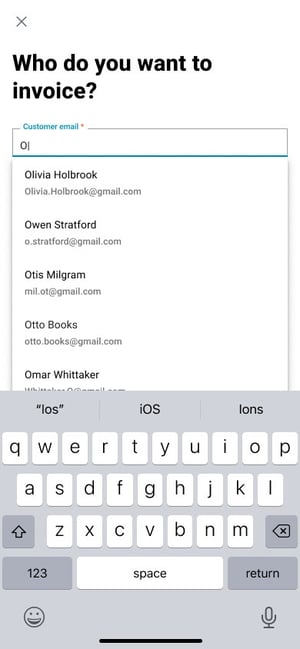 Next, input the dollar amount you wish to bill the customer. You may also type a custom message within the invoice. Click
Send invoice
to send the invoice via email to your customer.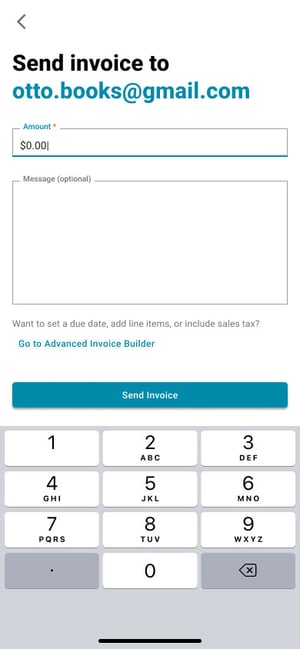 You will return to your invoice list view once complete.
Some Important Details about Simplified Invoices
Invoice Due date: we will assume a due date of next day (this is the same as the default due date in the Advanced Builder).
Customer name: the Simplified process doesn't gather a new customer's full name (just their email address). Once an invoice is sent, the Customer tab will show the new customer with their first name as their email address and the Last Name field will be empty. If you want to correct this customer record, you may edit it in the Customer list.
Email Address: An email address is required to move past the first step in our simplified invoice builder.
Discounts and Itemized Options are not part of the Simple Invoice Builder. Use our Advanced Invoice Builder to add these options.