By default, past due notices are sent to customers when invoices are 3, 7, and 14 days past the date due. The customer will receive an email reminding them of the late invoice at each of these points in time.
This setting can be toggled on or off, but at this time cannot be customized further.
To update the past due notice setting, navigate to the Invoice Settings tab. Click the Edit reminders/late fees link on the right side of the page.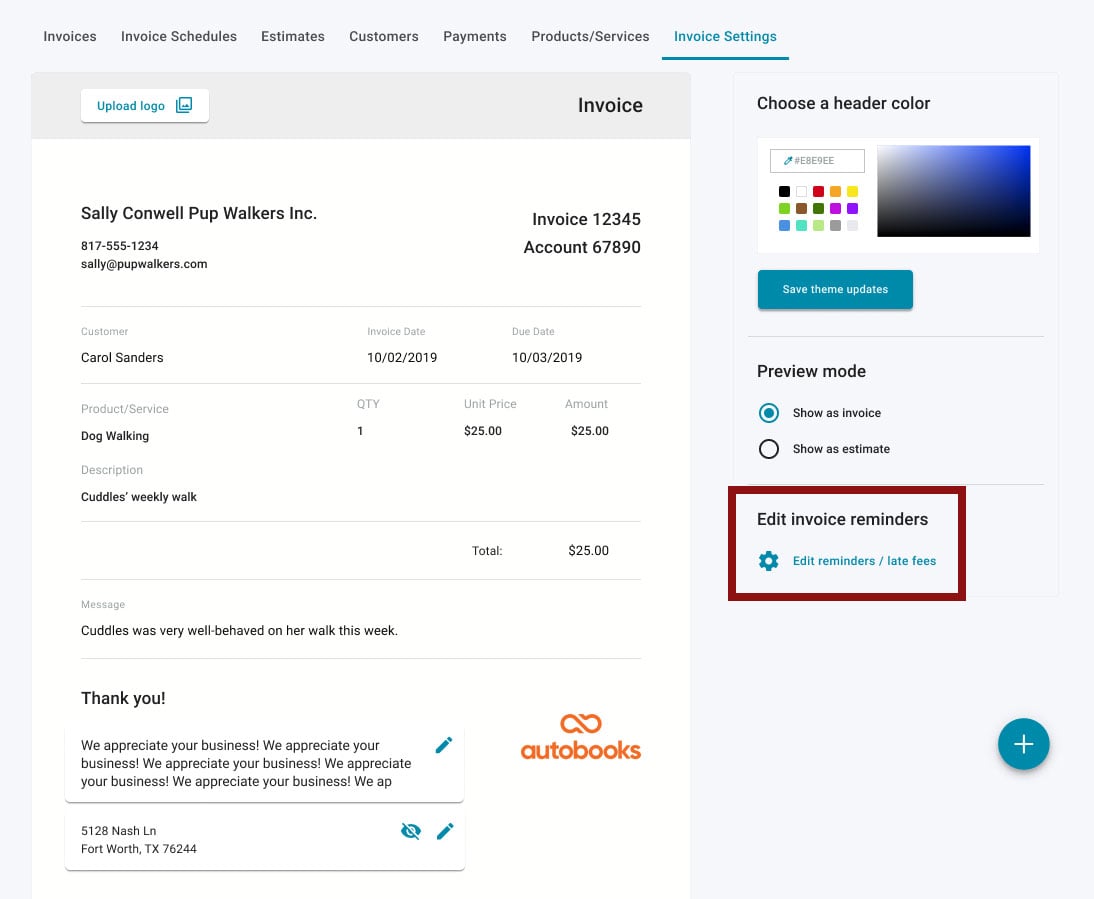 Click the toggle switch to the right of Send past due reminders to enable or disable this setting. Click Save to apply your changes.